An introduction of the origins regarding the establishment of our temple
Our temple was established by the founder of the Shingon sect, Kūkai, known posthumously as Kōbō-daishi, at the mouth of the holy land, Okuno-in.
A special head temple of the Kōyasan Shingon sect. Our temple was founded by Kūkai during the Tencho period (824-834). At the time of its foundation, the temple was called Kita-bō, but it is said that it was later changed to the current name, Shōjōshin-in, ordered by the emperor. The area around the temple is called Shōjōshin-in Valley, after the name of the temple.

The temple declined for a time but was revived by Taira no Munemori. During the Juei and Genryaku periods (1182-1185), Takiguchi Nyūdō, formerly known as Saitō Tokiyori, resided at the temple when he entered Buddhist asceticism.
In the Tokugawa period (1603-1868), the temple's land was as large as a field capable of yielding about 5t of rice annually.
Uesugi Kenshin, Satake Yoshinobu, and other feudal lords later became the temple's parishioners. Based on the temple's deep ties with them, it served as a place for Uesugi Kenshin to pray and as a family temple for the Satake family. In addition, the Mausoleum of Uesugi Kenshin (an important cultural property designated by the nation) in Okuno-in is maintained by our temple.

As its name implies, the temple is extremely clean and pure, simple yet refined, and retains the architectural style that is said to have been the model for the grand head temple Kongōbuji, including a kitchen with a traditional Kōyasan cauldron.

The statue of the principal image, Hatsuka Daishi, was sculpted on March 20 in 835 by Kōbō-daishi Kūkai, who was about to enter into eternal meditation. It is said that three Chinese characters which read "miunkan" (one of Kūkai's last words to his disciples) are written on the back of the statue.
This statue is currently hidden from the public, and can be seen only on the anniversary of the principal image (April 20 in the present calendar).
Pilgrims from all over the country flock to the temple for this ceremony.

In the precincts of the temple, there is a standing statue of Amida Nyorai by Unkei, and "Mandala of Amida's Pure Land with Nine Scenes of Amida's Descent from Heaven" and "Origin of Taima-dera Temple" by Chūjō-hime (all of the above are important cultural properties).
The historic umbrella-like cherry tree inside the gate is another must-see. There is an anecdote that Toyotomi Hideyoshi held an event to view this cherry tree because of its beauty with the branches spreading out like an umbrella.
Chief Priest Ikeguchi Ekan
An introduction of our chief priest, Ikeguchi Ekan
The chief priest, Ekan, was born in Kagoshima and is the 18th generation practitioner of Shingon Esoteric Buddhism. He has mastered mountain asceticism and goma (holly fire) asceticism, which have continued for over 500 years since the Muromachi period (1336-1573).

He strictly practices the inherited secret goma asceticism every day to meet the prayers of all sentient beings.He has also practiced the highest secret method of Shingon Esoteric Buddhism, "Shō Hassenmai Goma Ku", more than 101 times. His great power of Buddhism is widely known inside and outside of Japan.

Shō Hassenmai Goma Ku is the greatest secret method of Shingon Esoteric Buddhism directly passed down from Kōbō Daishi Kūkai. It is a challenging practice of praying while burning 8,000 wooden pieces for a goma ritual.
In December 1988, he joined the highest Shingon Esoteric Buddhism ritual, Gakushū Kanjō and reached the rank of Great Acharya.
In the following year, 1989, he practiced the secret method "Hyakumanmai Goma Gyō" for 100 days, which had been unprecedented in the history of Esoteric Buddhism.
He completed the fierce and intense practice in which he burned 10,000 wooden sticks called Chigi and 3,000 wooden plaques called soegomagi in one day.Today, he is praised as an unparalleled great ascetic by people in various fields.

In 2014, he was appointed as the chief priest of Shōjōshin-in, a special head temple of the Kōyasan Shingon sect.
Lodging (An introduction of our temple as lodging)
Just as its name, it is extremely pure and plain, but elegant.
We serve Kōyasan's traditional Buddhist vegetarian cuisine, called Otoki, for the evening meal. Tourists will be treated generously with the same meal that members of the congregation are served.In addition to the well-known sesame tofu, please enjoy the delicacies from the mountain prepared by the unique Buddhist vegetarian cooking. We have prepared various facilities and are waiting for your visit.
In the mornings, you are always welcome to join us in praying to and thanking the Buddha. We hope that you will experience what you can do only at a temple lodging, breathing in the fresh air of early morning. If you would like, you are welcome to listen to a Dharma talk or the history of our temple from one of our priests.
*If you would like to stay, please check its availability on the Lodging Information page.
> Click here for the lodging information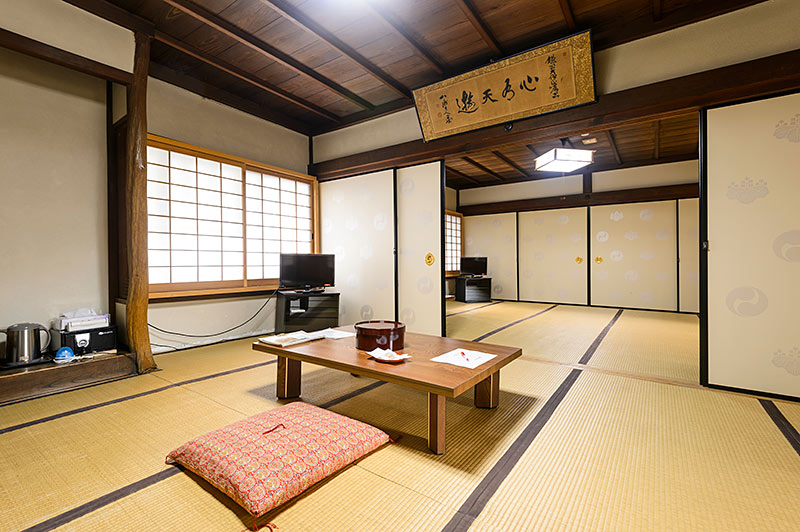 Fusuma Separated Room
9,900 yen / 11,000 yen per person
(2 or more persons per room)
*The price varies as above according to the dishes served.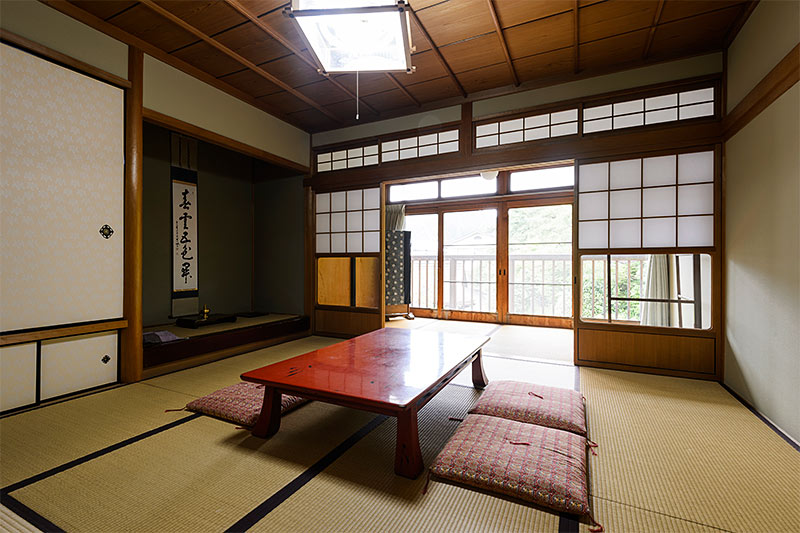 Wall Separated Room
12,100 yen / 13,200 yen per person
(2 or more persons per room)
*The price varies as above according to the dishes served.
・All meals are Buddhist vegetarian dishes.
・Each room is equipped with a towel, bath towel, toothbrush, yukata (Japanese bathrobe), and tanzen (thickly padded kimono for winter).
・Please make your reservation as soon as possible so that we can meet your preference on a room you would like to stay in.
・We also serve lunch. Please book this together with your stay if you would like. Please also contact us in advance if you would prefer to visit only for lunch.
・Please understand that we are sometimes unable to accept requests for Dharma talks by our priests due to capacity issues.
Gallery
Various views of our temple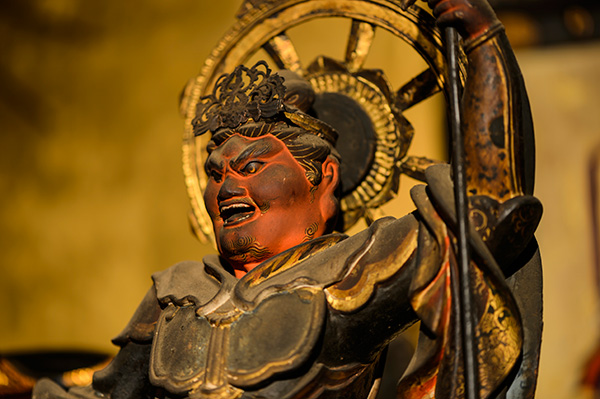 Map and Transportation
Access to our temple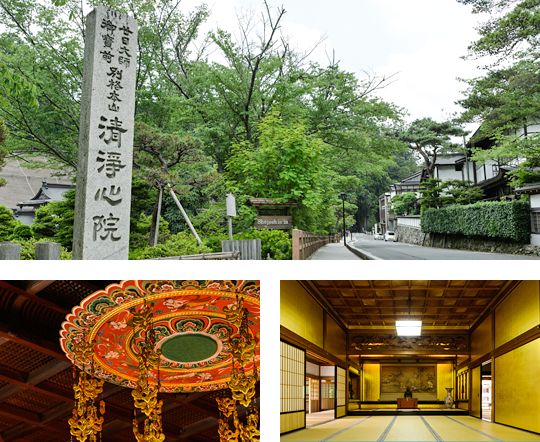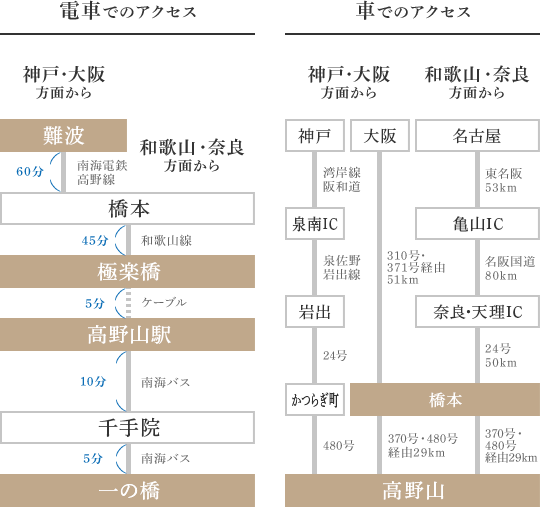 Contact Us


Please call us for any inquiries about our temple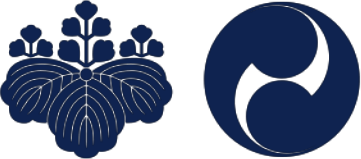 Koyasan Special Head Temple Shojoshin-in
566 Koyasan, Koya-cho, Ito-gun, Wakayama, 648-0211 Japan
+81-736-56-2006
Service Hours:9:00-17:00
every day of the year